Looking To Replace Your Teeth With Dental Implants, The Gold Standard For Tooth Replacement? We Have Option For All Your Needs
If you're in need of a long-term solution for missing teeth, consider the benefits of dental implants from our office. Whatever your dental needs are, we have the expertise to offer you a customized treatment plan that suits them. Call us to schedule your appointment.
MISSING ONE TOOTH?
If you have one missing tooth, single implants are the right solution for your needs. They are metal posts that are surgically implanted in your jaw to replace the root of the missing tooth. The implant is left to heal for several months under the gums before an abutment is placed on top of the implant to connect the implant to the dental crown that will replace the top of the lost tooth.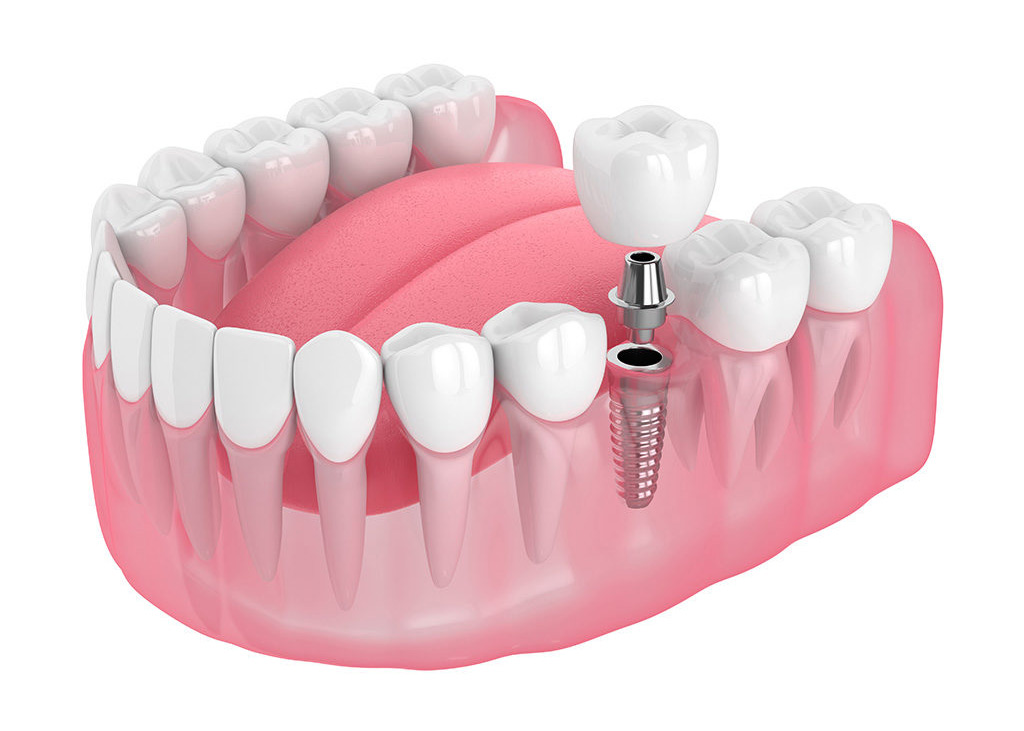 Single Dental Implants
Start at
$3500 Per tooth (includes implant, abutment, & crown)
MISSING SEVERAL TEETH?
Got several missing teeth? Got weakened bones or gums that make you a non-candidate for dentures, dental bridges, or implants? You will benefit from implant overdentures, which are a type of overdenture that fits over a small number of dental implants. They are secured with attachments that clip onto the dental implants.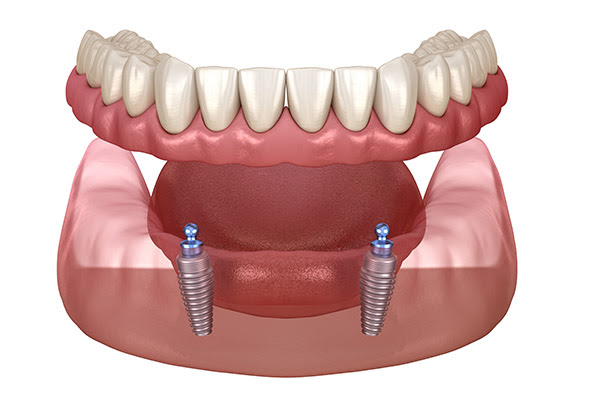 Implant overdentures (removable)
Start at
$8000
MISSING MOST OF YOUR TEETH?
If most of your teeth are missing, consider replacing them with an implant bridge / All-On-X. A bridge is recommended if you are missing one or more teeth and the teeth adjacent to the missing tooth/teeth are healthy.
Implant bridges are permanent structures. They look and feel like your natural teeth. Implant bridges help you smile with confidence and eat the foods you love.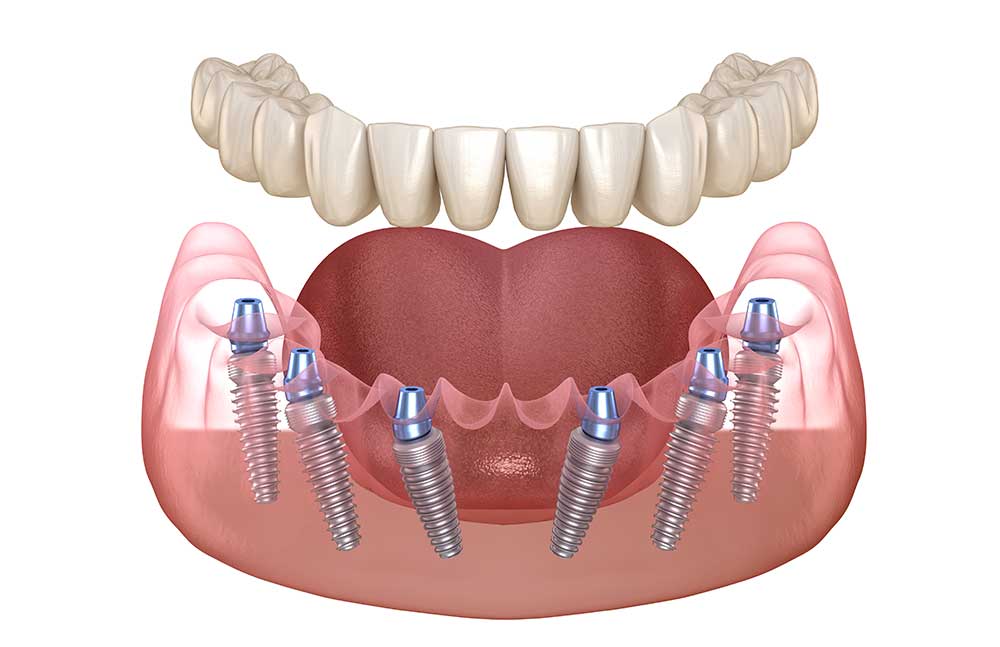 Implant bridge / All On X (stays in the mouth)
Start at
$12,000
What Makes Our Dental Implant Specialists In Las Vegas The Best In The Town? Years of Training And Expertise!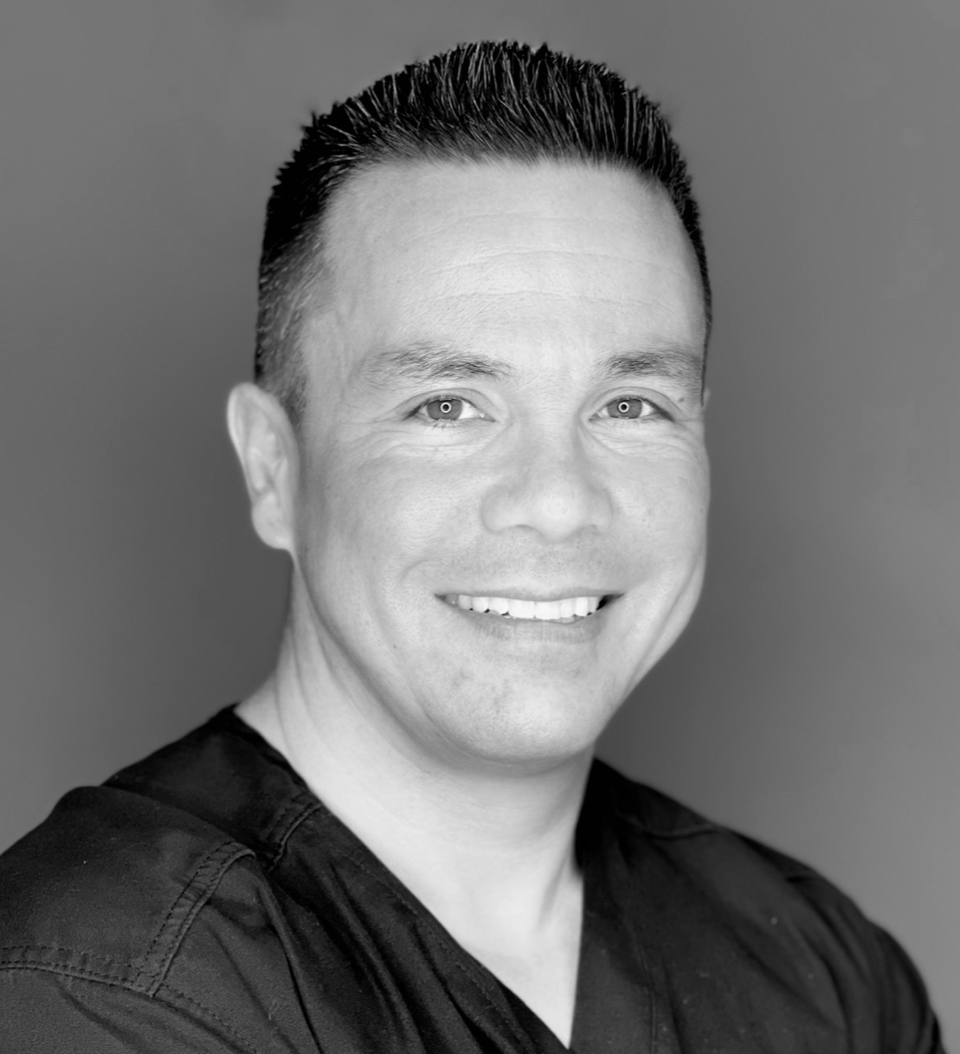 ALAN T. MCCAFFREY, D.M.D.
Dr. McCaffrey is passionate about dentistry and is constantly pursuing continuing education to provide his patients with the quality care they deserve. He is a proponent of minimally invasive techniques, and his goal is to promote oral health with a conservative approach. He is a member of the Academy of Supra-gingival Healthy Dentistry, Academy of General Dentistry, American Academy of Implant Dentistry, American Dental Association, Nevada Dental Association, and Southern Nevada Dental Society. He devotes over 100 hours each year to attending continuing education workshops with many of the leading dental clinicians throughout the United States.
Dr. McCaffrey completed his undergraduate education at the University of Nevada, Reno, and received his Bachelor of Science degree in biochemistry. He went on to complete his dental training at the Temple University School of Dental Medicine in Philadelphia, PA.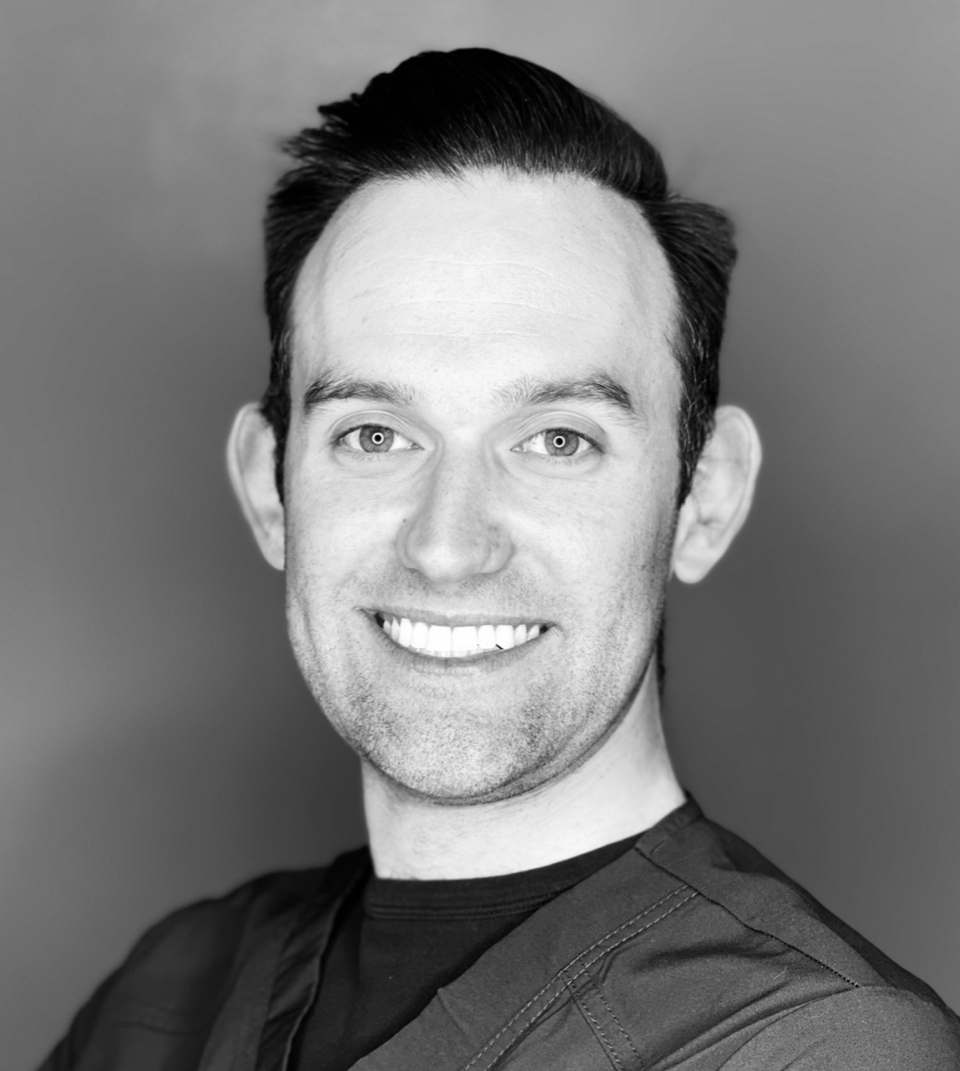 THOMAS BOOKER, D.M.D.
Dr. Thomas Booker was born in England but relocated to the United States in 2000. After spending a couple of years in Houston, Texas, he relocated to Las Vegas, where he has been ever since. He attended UNLV, where he earned his undergraduate degree in Biology. He continued his education at UNLV's School of Dental Medicine. In his free time, he enjoys making music and even plays drums in a band! He prefers to take a conservative approach to dentistry and is high-quality driven. He is also a member of the Find-a-Dentist®.
Easy Financing Available
We accept most insurance plans. We also accept payment from most PPO and indemnity plans. Please call us to make an appointment, and we will answer any questions you may have.
STEP 1
Visit our dental office for a FREE exam to determine your candidacy for the procedure. If we find you suitable for the procedure, we will customize the treatment plan for you.
STEP 2
We use state-of-the-art technology to perform your pain-free implant procedure.
STEP 3
Once the implant site heals and the implant fuses with the jawbone, we will place your new teeth, which look and function like natural teeth.
Request an Appointment
Our On-Site Smile Makeover Lab Can Save You Time And Money
At our dental office, we have an on-site smile makeover lab that has many benefits to offer patients, including convenience and savings. Instead of having to go to a different location to have your composite fillings placed or crowns fabricated, you can arrange everything with us during a single visit. Your restorations will be ready from our on-site lab, so you don't have to wait for them to arrive from another office. This also saves you from having to make multiple trips to the dentist's office! Having an on-site lab also means we can offer our patients same-day care. We can often complete your treatment on the same day as your initial consultation; this means that you won't have to pay for additional appointments to complete your work.
At Red Rock Dental, We Are Committed To Offering High-Quality Dental Care Using Advanced Dental Technologies
At Red Rock Dental, we consider it our mission to provide quality dental care to our patients. We are happy to be our patients' favorite dental practice in Las Vegas. Read on to understand what some of our satisfied patients say about us.
"The staff here is so friendly. You walk in and instantly greeted with a smile. The doctor takes his time to make sure you are comfortable with any necessary procedures. I defiantly recommend this place!"
"Awesome staff, super helpful!"
"Patient, friendly staff. It feels more like a spa than a dental office. "
"Wonderful experience at Red Rock Dental. Hygienist, Jen, did a wonderful job on my kids and was able to make next appointments that worked with our schedule. "
"Sheri was great to work with! She was very communicative and responsive. I highly recommend Red Rock Dental! "